tools
adobe XD


fonts used
chelsea market pro - regular
sf pro display - light, regular, medium, bold, heavy
Regular exercise with your pet is good for both you and your dog's health. There are options to call in a pet sitter or house boarding for those who are busy bread makers, to ensure that your pet will still get it's daily exercise and care.
Pet services
Every service booked on Padfoot is backed by premium insurance, 24/7 support, a reservation guarantee.Contact and message sitters and dog walkers, right from the app. Receive messages from sitters when you're on the go.
Tracking the Walk
GPS and live map feature will help track distances and how long your pet has been walking for. The map also indicates weather, temperature, and updates on foot traffic.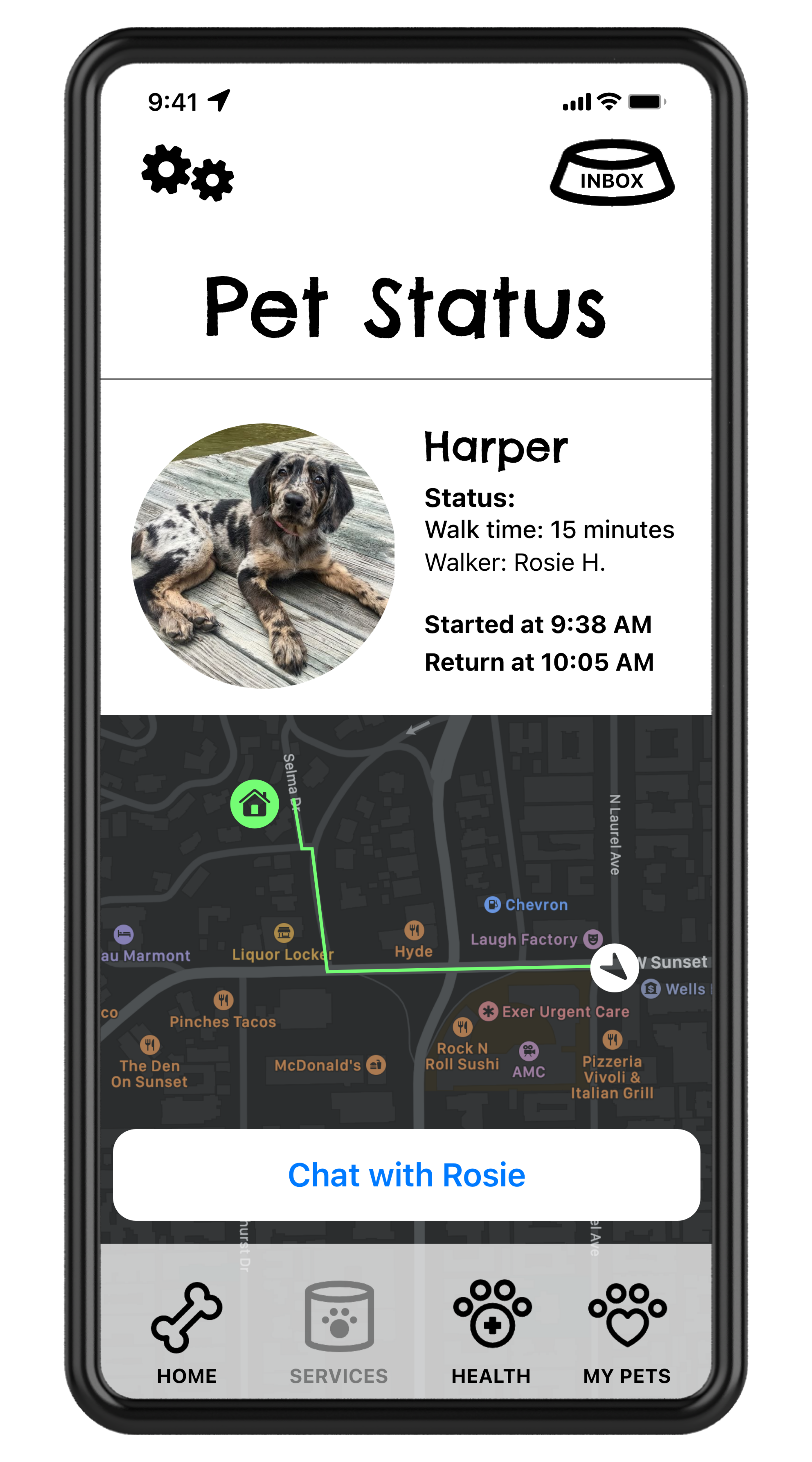 Trusted pet walkers & sitters
The application also provide walkers or sitters for your pet. Sometimes the user isn't allowed to bring their pet with them, and so someone needs to provide their daily needs and exercise.





Live health reportsVeterinary consultations to answer your pet health questions from the convenience of your home, available around the clock. Padfoot also provides one-on-one personalized in-home and digital dog training sessions for puppies & adult dogs to learn tricks and basic commands.

Petcare services - Caregiver accountPadfoot accepts less than 20% of potential sitters, because your dog deserves the the best. Book convenient pet care in your neighborhood with the Wag! app. Whether you're looking for daily walks, planning a trip, stuck at work, or just want your best friend to have some company - any day, anytime pet care is available through the app.